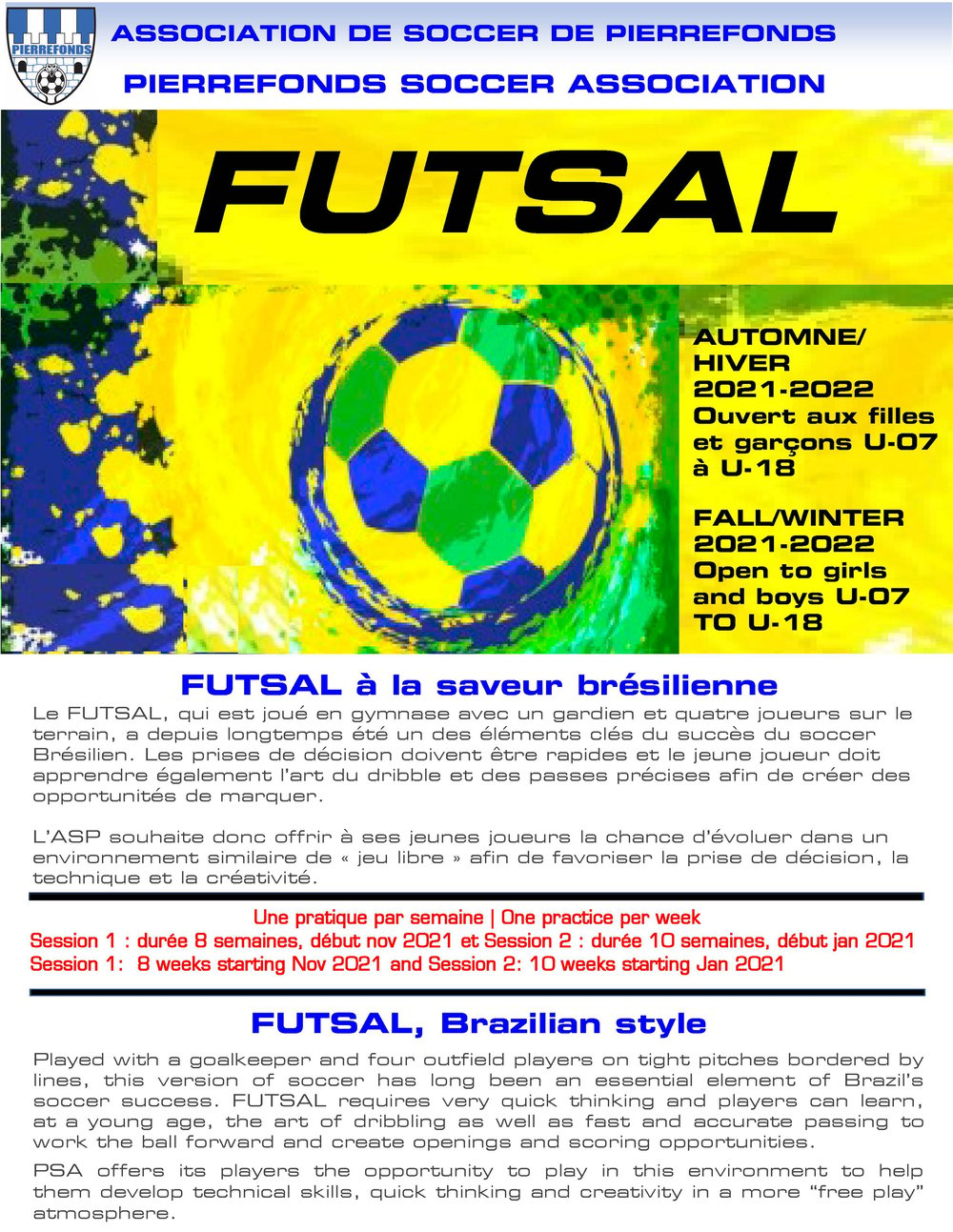 Futsal Fall/Winter 2021-2022
One practice per week. Two sessions offered: Session 1 from Nov 2021. Session 2 from Jan 2022. Duration of sessions are subject to change as all operational factors continue to be affected by the pandemic.
---
Details relative to the start of the registration period, fees, location and the detailed schedule will be published towards the end of the summer season.
---