Contact Us
In person, by phone, or by email.
***Please note that we have not yet received authorization from the city of Montreal to reopen our office to the public. Please send your inquiries by email.***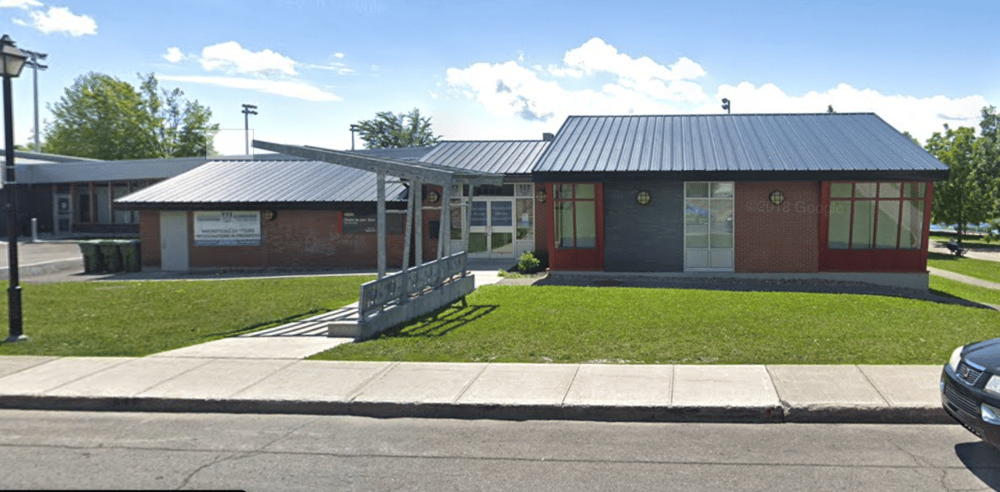 Monday

Tuesday

Wednesday

Thursday

Friday

Saturday

Sunday
Frequently Asked Questions
What steps is PSA taking to ensure the safety of its members amidst Covid-19?
The health and safety of PSA members, parents, staff, team staff and volunteers, is of the utmost importance. We take every step possible to reduce the risk to a minimum. Our strict protocols allowed us to have a safe season last year, without a single incident.
PSA follows the strict protocols of the government, Soccer Quebec and the city of Montreal. Every club must submit a Return to Play Protocol to their municipality and Regional Association, and can only resume activities once that Protocol is approved.
A few of the measures in place:
Contact tracing: Attendance is taken at every practice and game and submitted to Administration, allowing us to know who was where and when, enabling us to react quickly if necessary.
Health checks: Before being allowed on the field for practice, every player must speak to a dedicated Horacio supervisor who will (a) verify that the player is on the authorized participant list and (b) observe the player and ask the required Covid19 questions. In addition, the Horacio Supervisor has full authority to refuse access to the field if, when observed, the player demonstrates any physical symptoms that might be of concern.
Equipment sanitization and control: Before every group, our team sanitizes all the equipment. With the exception of the balls, only the staff is allowed to handle the equipment. Once a pinnie has been worn by a player, it is put out of rotation until is has either been washed, or unused for 48 hours. The approved Return to Play Protocol will be made available on our Website and distributed to members via email.
If the season is cancelled, will I get my money back?
Yes. If we do not have the authority from the government, municipality, or federation to provide services, Affiliation and Activity fees will be refunded in full.
If I've registered and there is a season, but I choose not to play and request a refund, will I get my money back?
If you request a refund before participating in any activities and have returned your unused uniform and practice t-shirt (if the case), the only amount retained will be the Club Affiliation fee of $30.77. If you request a refund after you have participated in activities, please consult the details of our Refund Policy.
When will the season start and end?
Due to the current Health measures in place and resulting restrictions, getting all groups on the fields for practices will be a gradual process and the club will communicate the start of practices for each age group. League games schedules are currently being finalized. We expect the League will start in June and will be extended to allow for a regular season's duration. We cannot confirm a definite start and end date now but will communicate information to our members when it is known.
If there is a significant shortening of the season, the club will make an adjustment to the Activity fee accordingly. An automatic credit, reflecting the appropriate adjustment, will be applied to each member's file, which can be applied towards any other future program. A member always has the option to request that the credit be refunded.
For players who participate in League games, adjustments relative to league games not played (if the case) are calculated by the Lac Saint-Louis Regional Association (LSL) or Soccer Quebec, depending on the league and the amount returned to the club is passed along, in its entirety, to the members who participated in the various leagues, according to the determined allocation per team.
I'm not sure right now whether my child will participate. Will there still be space for my child if I do not register now?
It is very possible we may not be able to accommodate registrations received closer to season start. Decisions regarding group schedules, staffing and entering a certain number of teams into the various leagues must all be made well before the season starts, and these are decisions based on participation. The club has deadlines for modifying allocated field time and/or withdrawing teams from the various leagues without penalty. If the participation level is low for any given age category, it is possible that age groups will be combined and field time will be allocated elsewhere and/or that the number of teams registered into the various leagues are decreased, resulting in reduced places available.
I want to register my child but am not sure how to proceed or what activity to select. What should I do?
Please refer to the programs section of our website to learn about the programs offered by age group. Should you still have questions, please send an email to [email protected] with the name and date of birth of the player and we will be happy to help you with your registration and answer any additional questions you might have.
My child's last affiliation was with a club other than PSA. How can I register?
Please complete the Questionnaire for Out-of-Club Players and we will contact you, as you will not be able to register through the Web Registration Portal.
I've registered my child. What equipment is needed?
Shin guards and outdoor soccer shoes are obligatory and must be provided by the player. The uniform kit is provided by PSA and included in the Activity fee.
Each player must bring their own water bottle, clearly identified with their name, and hand sanitizer.
EYE GLASSES - Regular eye glasses are not permitted on the soccer field during games or practices. Sports glasses are offered at any optometrist office.

Extras, where necessary, such as track suits and other training gear, can be purchased on the club's online store.